A Gift OF ART
10% OFF – retail items only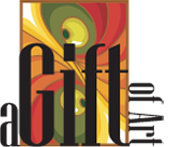 A Gift of Art is a registered charity. This not-for-profit organization is based in Newcastle that provides an art gallery, gift shop, and teaching facility for local artists and residents.
Mission Statement: To enhance the enjoyment and growth of the arts in the Clarington area through exhibits, events, a retail outlet, demonstrations of the performing arts and workshops in various media.
A Gift of Art is a convivial place where the public of all abilities and ages may drop by. Take a class in the totally accessible workshop, see the work on display and hopefully leave with an appreciation for all art forms.
187 King Ave. E.,
Newcastle, Ontario
Phone: (905) 987-2264
Email: gallery@agiftof-art.com
---
DRAGON CLAY
10% OFF
15% OFF Brenda Sullivan's work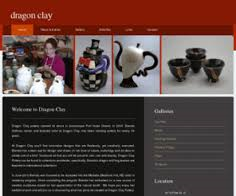 Brenda's work is based on natural elements that pre-date recorded history. Dragons, Mythology, and a touch of Art Nouveau can be found in many pieces that Brenda creates. Images from nature are stamped, carved, or drawn onto her work. Pieces often take on the shape of animals with colours ranging from vivid primary to earth tones, complementing the story that they tell.
Brenda continues to expand her repertoire; testing new forms and ideas and has embarked on investigating aspects of sculpture that help create awareness of the protection of our beautiful world. By doing so, we ensure man's future.
81 3/4 Pine Street South
Port Hope, Ontario
Phone: (905) 885-5384
---
Joie De Vivre

15% OFF Purchases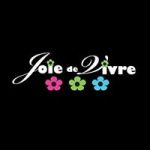 •Head to toe body care products such as lotions, scrubs, polishes, massage oils, bath bombs, bath salts, shampoos, and tons more
•Soaps in a seemingly endless variety of natural scents
•An amazing selection of essential oils and carefully crafted blends
•Canadian-made jewelry
•All kinds of unique girly girl items and men's stuff too
www.joiedevivrearomatherapy.com
45 Walton St.
PortHope,Ontario
Phone: (905) 800-0998
---
NEARLY NEW
15% OFF

At Nearly New, we are helping the environment by providing Pre-Owned and Refurbished Electronics, Computers, Small Appliances and Furniture to you at Great Prices! We guarantee our products as well. Our inventory is constantly changing, so come and check out the store often. We sell good quality used goods such as Computer Systems and Laptops, Small Appliances, Small Furniture, Funny Signs, Video Game Systems, Stereo Systems and Components, TVs, VCRs, DVD Players and Movies, BluRay Players and BluRays, Knick Knacks, Musical Instruments, and much much more.
102 Walton St.,
Port Hope, Ontario
Phone: (905) 885-2000
Email: nearlynew1@bellnet.ca
---
ROSES & FLOWER BOUTIQUE
15% OFF
We bring you 25 years of floral experience. Whether you are stopping in for a floral arrangement or are booking an appointment for a special occasion we promise to make a lasting impression. We specialize in all occasions and ensure 100% customer satisfaction. Also, enquire about any upcoming floral classes. We offer a variety of lovely soaps and lotions from Canadian Made Upper Canada Soaps, Lampe Berge starter kits, designer gift sets and a large selection of oils. We offer you free gift wrapping or baskets to save you the time.
30 King St. W,
Bowmanville, Ontario
Phone: (905) 697-3636
Email: rosesflowers2016@gmail.com
---
Your Shoe Store & Repairs
10% OFF Original Price of shoes only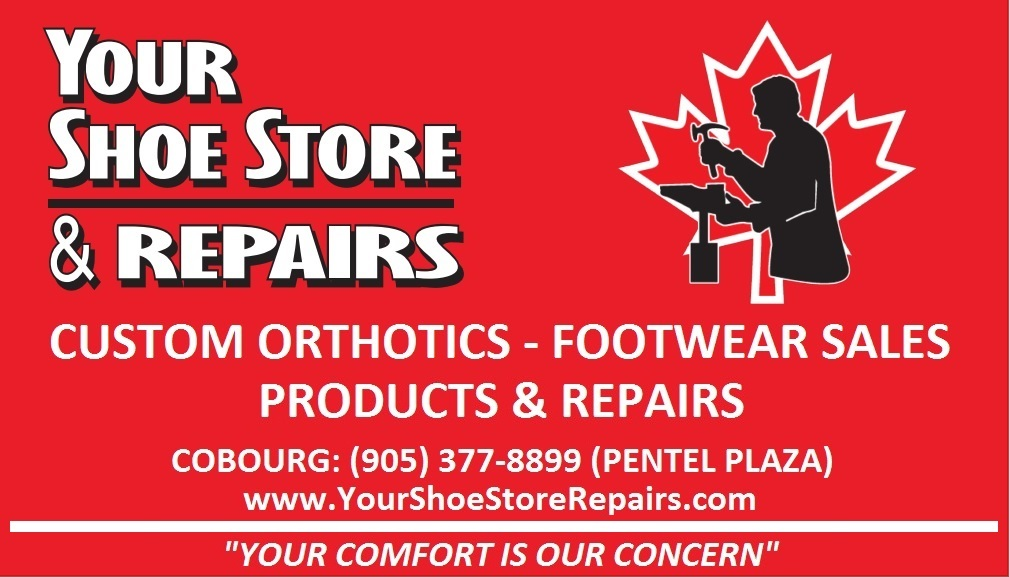 Your Shoe Store and Repair is a great place to come get your custom orthotics done by a professional who's services are insurance approved. Also, you can get your footwear repaired and buy quality footwear, handbags, and leather belts.
541 William St.
Cobourg, Ontario
Phone: 905-377-8899
---